Museum Kiscell - Modern Urban History Collection
- Budapest
Address:

1037, Budapest Kiscelli utca 108.

Phone number:

(1) 250-0304, (1) 250-0304

Opening hours:

01.04-31.10.: Tue-Sun 10-18

01.11-31.03.: Tue-Sun 10-16
The Kiscelli Museum is one of the pearls of not only Óbuda, but also the whole of Budapest. The baroque style buildings were elevated for Trinitarian monks settled in Óbuda by the Zichy's. Plans for the monastery and church were drafted by the Viennese master architect Johann Entzenhoffer.

Permanent exhibitions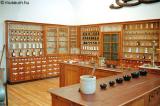 The first piece of our collection was handed over to the Székesfővárosi Museum by László Toldy chief archivist. It was a page (in two pieces) made by C. A. Dietell in 1712, demonstrating the Holy Trinity statue of Buda. The next item of the collection was the press that had probably played an important role in the revolution of 1948.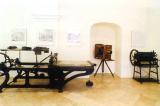 There are more than a thousand pieces in the collection. Among them there are 30 press machines, 186 printing plates and a great number of materials representing the printing technique of the 17-19th centuries.

further exhibitions