Hanság Museum Collection
- Mosonmagyaróvár
The 102 year old Hanság Museum of Mosonmagyaróvár belongs to the oldest museums of Hungary. The association which set up the museum was founded in 1882 under the name of 'Historic and Archeological Association of Moson County.' The idea came from Ede Ivánfi, the history teacher of the local Piarist High School.

Permanent exhibitions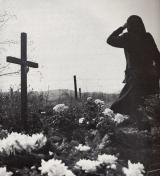 One of the most tragic events during the Revolution of 1956 in Hungary was the volley-firing in Mosonmagyaróvár. On 26 October 1956, 1200-2000 men unarmed arrived at the barracks of the immigration officers singing the national anthem, reciting the "Szózat" and singing Kossuth songs. Immigration officers for the AVO instructed by the captain István Dudás set up machine guns and light machine guns right away.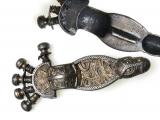 The ethnographic, local history and archeological exhibition presenting the history of the Flat of Moson is open in the building of the Hanság Museum in Szent István Street. The ethnographic part presents tools of ancient professions such as fishing, gold mining etc. With the song of birds, the showing almost comes to life.

further exhibitions