Intercisa Museum
- Dunaújváros
Address:

2400, Dunaújváros Városháza tér 4.

Phone number:

(25) 411-315

Opening hours:

Tue-Sat 10-16

On the first Sunday in each month is open: 14-18
The Intercisa Museum collects the archeological, historical and ethnographical materials. These items are shown both on permanent and temporal exhibitions. In the region of the Dunai Vasmű and the town built arond it there had been a Roman settlement and cemetary.

Permanent exhibitions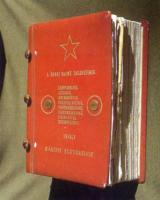 The exhibition demonstrates the history of the building and development of the town up to the beginning of the 1970'ies. An exciting documen is the so-called Red book in which the citizens of our town solicited for the name Stalin to become the name of the town.

further exhibitions