József Koszta Museum
- Szentes
Address:

6600, Szentes Kossuth tér 1.

Phone number:

(70) 228-8565, (63) 313-352

Opening hours:

Tue-Fri 9-15, Sat 10-16
Permanent exhibitions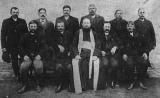 The exhibition held in the corridor is organized around two thematic units. After we show changes in the structure of the village, we show the varied parts of the town and then the visitors can walk through an imaginary house in Szentes. The outskirts and downtown of Szentes show similar features as the market towns of the Planes in the last decades of the 20th century when crucial changes occurred not only in the structure of the settlement but also in its appearance.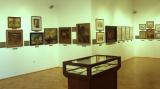 The visitors can learn of the fine art of Szentes at a permanent exhibition that holds artworks by painters, graphic artists and sculptors born in Szentes.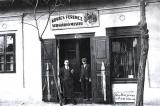 The permanent exhibition titled 'Guilds, Craftsmen, Apprentices in Szentes' reviews handicrafts in town via tools and documents.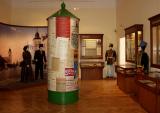 The first of the exhibitions titled 'Centuries of the Town of Szentes' opened on 15 March 2006. We show documents and objects of two millennia of the town in two units. The interior that presents clothing of varied periods fits the display well.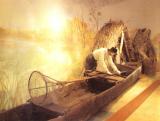 The exhibition titled 'Pastures, Plough Lands, Wide Waters. Husbandry in the Suburbs of Szentes' begins with an introduction of forms of husbandry in the floodplains and water transportation. It tries to review the changes in time and space concerning peasant husbandry. 150-200 years ago people in Szentes lived under very different natural circumstances.