Attila József Museum
- Makó
Address:

6900, Makó Megyeház utca 4.

Phone number:

(62) 213-540, (20) 610-0361

Opening hours:

Temporarily closed.
Permanent exhibitions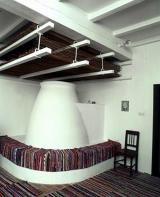 The visitors may learn of the sphere shaped, bronze red, spicy, easy to preserve onion of Makó. The exhibition recalls the memory of the old onion market, the equipments and the procession of onion cultivation.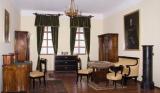 The new permanent exhibition at the Attila József Museum of Makó managed by the Csongrád County self-government Opened on 26 June, after six-month's work. The showing fulfilling requirements of the 21st century presents the history of the town of Makó after the resettling of 1699 after expulsion of the Turkish to the change of regime in 1989.