Address:

3910, Tokaj Bethlen Gábor út 7.

Phone number:

(47) 352-636

Opening hours:

02.05-30.11.: Tue-Sun 10-16

01.12-01.05.: Tue-Sat 10-16
Tokaj Museum has been operating as a region museum since 1962. The institute serves as the main scientific basis of many conferences held in the area. Its permanent exhibition was opened in 1985 in a renovated building that had been a Greek trading house before. The museum collects relics of regional history, ethnography and fine arts.

Permanent exhibitions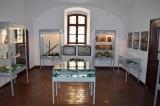 The biggest and the most famous castle of Tokaj history is the Rákóczi Castle. It was on an 'island' in the convergence of River Tisza and Bodrog. The archeological excavation started in 2007, is said to be fantastic.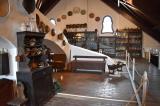 Our permanent ethnographical collection called 'Treasure Attic' can be seen on the second floor in Tokaj Museum. This collection is about the objects which were used every day by people in the last century.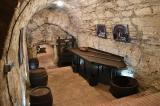 In Tokaj it was common to build a cellar under or next to the houses. Under the Museum of Tokaj, according to the region's traditions, there is a complex system of cellars.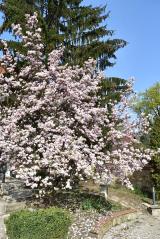 In the open-air garden stone store, beside some legendary bread stones which were sung by Elek Benedek, some cannonballs, millstones, a water- filter, the memorial tablet of the exploded Tokaj Bridge and a patrician tombstone got a place.

further exhibitions