Address:

3910, Tokaj Bethlen Gábor út 7.

Phone number:

(47) 352-636

Opening hours:

02.05-30.11.: Tue-Sun 10-16

01.12-01.05.: Tue-Sat 10-16
Tokaj Museum has been operating as a region museum since 1962. The institute serves as the main scientific basis of many conferences held in the area. Its permanent exhibition was opened in 1985 in a renovated building that had been a Greek trading house before. The museum collects relics of regional history, ethnography and fine arts.

Permanent exhibitions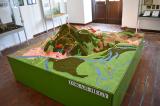 In our bigger exhibition room downstairs, our kind guests can see a thematic exhibition. During its viewing, you can get acquainted with the history and geology of Tokaj Hill (hereby Tokaj), such as its minerals and flora- fauna in details. You can also get acquanted with the archeological localities which arose after the settlement.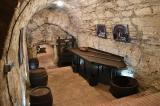 In Tokaj it was common to build a cellar under or next to the houses. Under the Museum of Tokaj, according to the region's traditions, there is a complex system of cellars.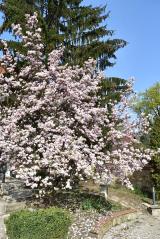 In the open-air garden stone store, beside some legendary bread stones which were sung by Elek Benedek, some cannonballs, millstones, a water- filter, the memorial tablet of the exploded Tokaj Bridge and a patrician tombstone got a place.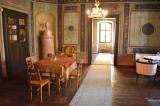 The most beautiful room in the museum is the salon upstairs, which used to be the Greek merchantmen's dining room and court room too. We are at a historical place where you can see beautifully painted wall pictures.

further exhibitions