Address:

3910, Tokaj Bethlen Gábor út 7.

Phone number:

(47) 352-636

Opening hours:

Temporarily closed.
Tokaj Museum has been operating as a region museum since 1962. The institute serves as the main scientific basis of many conferences held in the area. Its permanent exhibition was opened in 1985 in a renovated building that had been a Greek trading house before. The museum collects relics of regional history, ethnography and fine arts.

Permanent exhibitions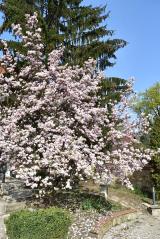 In the open-air garden stone store, beside some legendary bread stones which were sung by Elek Benedek, some cannonballs, millstones, a water- filter, the memorial tablet of the exploded Tokaj Bridge and a patrician tombstone got a place.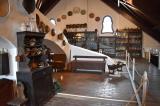 Our permanent ethnographical collection called 'Treasure Attic' can be seen on the second floor in Tokaj Museum. This collection is about the objects which were used every day by people in the last century.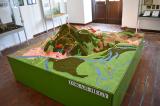 In our bigger exhibition room downstairs, our kind guests can see a thematic exhibition. During its viewing, you can get acquainted with the history and geology of Tokaj Hill (hereby Tokaj), such as its minerals and flora- fauna in details. You can also get acquanted with the archeological localities which arose after the settlement.

further exhibitions