Museum Piece Compilation of the Soma Orlai Petrics Cultural Center
- Mezőberény
Address:

5650, Mezőberény Fő út 1-3.

Phone number:

(20) 225-4846

Opening hours:

Tue, Fri 10-12, Wed, Thu 14-16
The dynamically developing town founded its museum at the beginning of the 90's even though collecting of the tradition s of peasant culture had began in the 1970-80.

Permanent exhibitions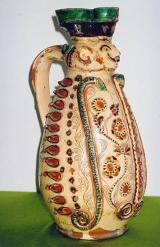 The collection was moved to a well-deserved place, into the building of the old Wenckheim - Fejérváry Castle in March 2002. The first permanent exhibition titled 'The Memoirs of our Past' was opened in the same year. We, the organizers, tried to present varied material. The documents present the history of the village, along with old photos and postcards. We show ceramics from Mezőtúr and Vásárhely in the showcases, as well as Slovakian, German and Hungarian textiles, small wooden and metal objects.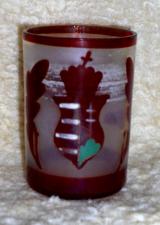 Two small wards hold the exhibition titled 'Petőfi in Mezőberény' about the relations of the poet Petőfi to the town. The pageants and the original documents selected by the Petőfi researcher Dr. Irányi István presents the affection of the poet to 'Berény' and his friendship with Orlai in detail.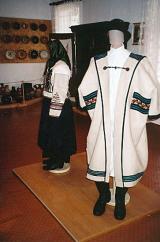 We remembered the 280 anniversary of the repopulation of the town in 2003. The new permanent exhibition titled 'Living Together for 280 Years' opened on the occasion. The display presenting the furnishing of the houses of the 19-20th century includes a rich collection of photos and ceramics. In 2004 the exhibition was extended with clothes shown on dolls. The first ward invites the visitors with the atmosphere of a room from the beginning of the 20th century with contemporary paintings.

further exhibitions