Erdős Renée-House - Exhibition Hall
- Budapest
Address:

1174, Budapest Báthory utca 31.

Phone number:

(1) 256-6062

Opening hours:

Tue-Sun 14-18

On prior notice other times are avaliable as well
The Erdős Renée House is one of the rare buildings in the 17th district that hardly changed ever since they were built. An embossment over the entrance signifies to the visitor that the house was built in 1895 with the help of the Virgin Mary and Saint George. It was acquired by Erdős Renée, a famed writer of the time, in 1927. She kept it until 1944. In 1990, the Erdős Renée House, a museum, opened in the building.

Permanent exhibitions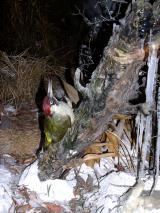 A diorama exhibition represents the world of the protected region of he Merzse Marshland at the permanent exhibition open since 1991 in the Erdős Renée House. The employees of the Museum of Natural Sciences put the material together. The half-circle diorama portray the changes in flora and fauna considering the changes of seasons.

The Stone Collection in the park of the Erdős Renée House commemorates cemeteries in Rákoskeresztúr and Rákoscsaba. On the backwall of the cottage, the visitors will find memorial tablets from Rákosmente.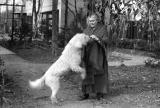 Erdős Renée (Érseklél, 7 May 1879 - 9 July Budapest 1956) she graduated from the Academy of Dramatic Art of Budapest in 1897. She published her first volume of poetry titled 'Dreams of Girls' in 1899. She began his career with brave and erotic poems, which made her famous instantly.

further exhibitions