Erdős Renée-House - Exhibition Hall
- Budapest
Address:

1174, Budapest Báthory utca 31.

Phone number:

(1) 256-6062

Opening hours:

Tue-Sun 14-18

On prior notice other times are avaliable as well
The Erdős Renée House is one of the rare buildings in the 17th district that hardly changed ever since they were built. An embossment over the entrance signifies to the visitor that the house was built in 1895 with the help of the Virgin Mary and Saint George. It was acquired by Erdős Renée, a famed writer of the time, in 1927. She kept it until 1944. In 1990, the Erdős Renée House, a museum, opened in the building.

Permanent exhibitions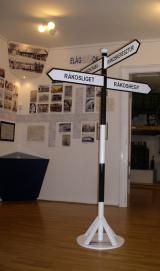 Our local history exhibition is based on the geographic location of the settlements and their infrastructure. About Rákoskeresztúr we found a photo taken around 1930. The photo shows the crossroads of Pesti Street and Ferihegy Street where a sign-post also showed the way to Rákosliget, Rákoscsaba, Rákoshegy and Budapest. The scale model of this sign-post is situated in the middle of the ward showing the way to varied sections of the exhibition. The history of the settlements are presented vie photos, documents, maps and a few objects.

The Stone Collection in the park of the Erdős Renée House commemorates cemeteries in Rákoskeresztúr and Rákoscsaba. On the backwall of the cottage, the visitors will find memorial tablets from Rákosmente.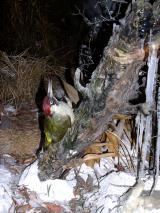 A diorama exhibition represents the world of the protected region of he Merzse Marshland at the permanent exhibition open since 1991 in the Erdős Renée House. The employees of the Museum of Natural Sciences put the material together. The half-circle diorama portray the changes in flora and fauna considering the changes of seasons.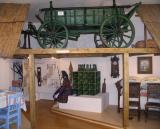 We show three 'reviews' in the showing room. On 35 m2, we furnished is a Slovakian kitchen except a German room except with furniture, oven and figures dresses in folk cloths. Plus, we also show part of an attic with a coach on the floor. This is to suggest the humor of the young men in olden times, when in the absence of the landlord they took the coach into parts and redone it on the attic

further exhibitions