Mihály Munkácsy Museum
- Békéscsaba
Address:

5600, Békéscsaba Széchenyi u. 9.

Phone number:

(66) 323-377, (66) 328-040

Opening hours:

Tue-Sun 10-18
The Museum Association of Békéscsaba founded in 1899 established the institution. The museum collected archeological, ethnographic, fine art, historic, numismatics, applied art, natural sciences and paleonthological relics.

Permanent exhibitions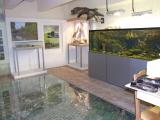 The Pro-Natura permanent exhibition upstairs deals with the flora and fauna in Békés County, mostly by slides. Fossils represent geological past. The visitors can also read interesting writings about Hungarian naturalists.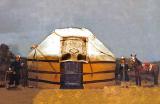 The history of Hungarians and other ethnic groups, Serbs, Romanians, Slovakians and Germans, living in symbiosis in Békés County began in 1715 when the reorganization of the county took place. In the second half of the 17th century, the county became unpopulated due to fights in the region. The lord Harruckern János György organized the settling of people to make the territory valuable again.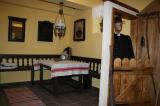 The exhibition room dealing with economy ethnography recalls some details of traditional husbandry in Békés County.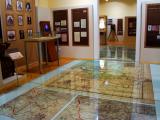 The items shown at two rooms at the local history exhibition review over four centuries of the history of Békés County, from the Ottoman invasion of Gyula to the change of social system. The glass floor motif on which a magnified military map of Békés County from the 19th century repeats itself. The Körös River is shown on a 1m x 2m layout.

further exhibitions