Mihály Munkácsy Museum
- Békéscsaba
Address:

5600, Békéscsaba Széchenyi u. 9.

Phone number:

(66) 323-377, (66) 328-040

Opening hours:

Tue-Sun 10-18
The Museum Association of Békéscsaba founded in 1899 established the institution. The museum collected archeological, ethnographic, fine art, historic, numismatics, applied art, natural sciences and paleonthological relics.

Permanent exhibitions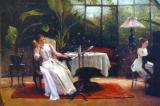 Munkácsy Mihály was born on 20, February 1844 in Munkács. His parents died when he was 8 and he was taken in by his uncle Reök István who lived in Békéscsaba. He spent his childhood there. After he became a famous painter, he returned to the town several times. His relationship with it broke after the death of his uncle.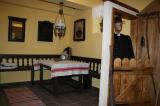 The exhibition room dealing with economy ethnography recalls some details of traditional husbandry in Békés County.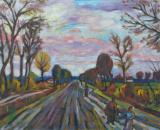 The Jankay Collection and Contemporary Art Gallery was first opened in 2003. From 2013 it works as part of the Munkácsy Museum on a new location and under a new name -
Jankay-Kolozsváry-Tevan Collection em >.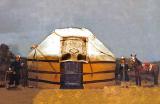 The history of Hungarians and other ethnic groups, Serbs, Romanians, Slovakians and Germans, living in symbiosis in Békés County began in 1715 when the reorganization of the county took place. In the second half of the 17th century, the county became unpopulated due to fights in the region. The lord Harruckern János György organized the settling of people to make the territory valuable again.

further exhibitions