Straw Hat Museum
- Crişeni
Address:

537006, Crişeni nr. 229

Phone number:

(266) 226-016

Opening hours:

Permanently
The Straw Hat Museum of Kőrispatak opened on 21 July 2001. The idea of opening a museum showing straw hats came to a master straw hat maker whose family had been involved in this profession for three generations. Among others, the Straw Hat Museum organizes straw weaver and straw hat making camps.

Permanent exhibitions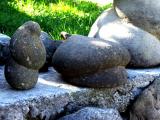 A stone compilation ornaments the yard of the Straw Hat Museum. The stone compilation is made up of over 600 pieces once collected from the creek Küsmőd that crossed the village. The stones are in their natural state, no work was performed on them. However, several of them have interesting shape, that of an animal, portraits etc.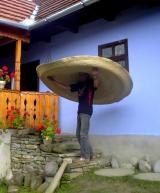 he first room presents hey used at making hats, as well as all different kinds of hats from Transylvania and Romania. One straw hat from all regions. The process of hat making can be seen in the back room. All equipment used at straw hat making is shown: old sewing machines, press machines and a number of forms.

further exhibitions