Kiskun Museum
- Kiskunf├ęlegyh├íza
The Kiskun Museum was founded in 1902 by Gyula Szalay, the versatile teacher of the local secondary school. In 1912 the growing collection of antiques were placed in the late-baroque Greek house, and it only moved to its present place in 1939.

The baroque building was built in 1753. The main building used to give place for administrations of public affairs, whereas the one in the back served as a dungeon for the prisoners of Kiskun area.


Permanent exhibitions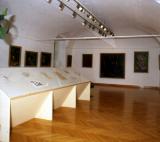 The painter - rewarded the Kossuth and Munk├ícsy prizes - was born in Kiskunf├ęlegyh├íza. He lived in Debrecenben until his death. He himself donated his paintings to his town in 1961. He was a prominent artist of the Hungarian expressionism.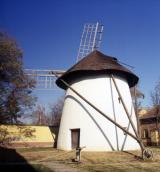 The wind mill was built in 1860. Later it was moved to the courtyard of the Kiskun Museum, where it can be seen in its original state as an exhibited object and popular monument. The carved wooden structure and the wooden floor of the mill are especially attractive.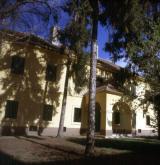 The exhibition is situated in the courtyard of the prisonhouse of the former Kiskun Police Station. Visitors can see the relics and pictures of the torture devices of the 15th-17th centuries. The methods and tools of capital punishment is also demonstrated. In the 17-19th centuries the convicts were emprisoned in work houses and behaviour-correcting institutes.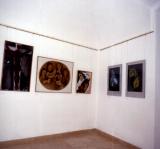 The actress was born in Kiskunf├ęlegyh├íza. Her style was called by herself as surrealist painting. Her style was named as surrealist by herself. In 1958 and 1971 she was rewarded Munk├ícsy-prize, in 1973 Worthy Artist Prize, in 1982 the Kossuthprize. She was elected as a freewoman of Kiskunf├ęlegyh├íza town in 1998.

further exhibitions