Kiskun Museum
- Kiskunfélegyháza
Address:

6100, Kiskunfélegyháza Dr. Holló Lajos út 9.

Phone number:

(76) 461-468

Opening hours:

01.04-30.11: Tue-Fri 8:00-16:00, Sat 9-17

01.12-31.31.:Mon-Fri only on prior notice
The Kiskun Museum was founded in 1902 by Gyula Szalay, the versatile teacher of the local secondary school. In 1912 the growing collection of antiques were placed in the late-baroque Greek house, and it only moved to its present place in 1939.

Permanent exhibitions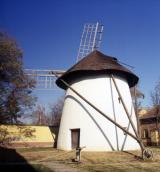 The wind mill was built in 1860. Later it was moved to the courtyard of the Kiskun Museum, where it can be seen in its original state as an exhibited object and popular monument. The carved wooden structure and the wooden floor of the mill are especially attractive.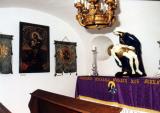 The permanent exhibition is located in the building of the museum. The display has the characteristics of history and ethnography. The visitors may get acquainted with objects of liturgy of the Reformed Church, the Jewish community, and the Roman Catholic Church living in the area of the Kiskunság.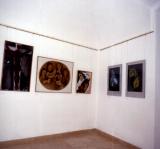 The actress was born in Kiskunfélegyháza. Her style was called by herself as surrealist painting. Her style was named as surrealist by herself. In 1958 and 1971 she was rewarded Munkácsy-prize, in 1973 Worthy Artist Prize, in 1982 the Kossuthprize. She was elected as a freewoman of Kiskunfélegyháza town in 1998.

further exhibitions