Kiskun Museum
- Kiskunfélegyháza
Address:

6100, Kiskunfélegyháza Dr. Holló Lajos út 9.

Phone number:

(76) 461-468

Opening hours:

01.04-30.11: Tue-Fri 8:00-16:00, Sat 9-17

01.12-31.31.:Mon-Fri only on prior notice
The Kiskun Museum was founded in 1902 by Gyula Szalay, the versatile teacher of the local secondary school. In 1912 the growing collection of antiques were placed in the late-baroque Greek house, and it only moved to its present place in 1939.

Permanent exhibitions
Félegyháza was established in the 14th century. It was a small village then with a small church made of stone. The Turkish burned down the habitat in 1526. In the following 200 years it was a bleak. The exhibition presents the history of the habitat repopulated in 1743 until the middle of 1920.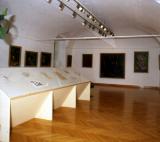 The painter - rewarded the Kossuth and Munkácsy prizes - was born in Kiskunfélegyháza. He lived in Debrecenben until his death. He himself donated his paintings to his town in 1961. He was a prominent artist of the Hungarian expressionism.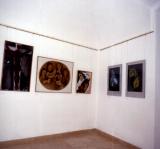 The actress was born in Kiskunfélegyháza. Her style was called by herself as surrealist painting. Her style was named as surrealist by herself. In 1958 and 1971 she was rewarded Munkácsy-prize, in 1973 Worthy Artist Prize, in 1982 the Kossuthprize. She was elected as a freewoman of Kiskunfélegyháza town in 1998.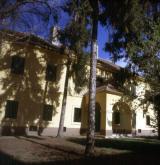 The exhibition is situated in the courtyard of the prisonhouse of the former Kiskun Police Station. Visitors can see the relics and pictures of the torture devices of the 15th-17th centuries. The methods and tools of capital punishment is also demonstrated. In the 17-19th centuries the convicts were emprisoned in work houses and behaviour-correcting institutes.

further exhibitions