Address:

1024, Budapest F├ęny u. 20-22.

Phone number:

(1) 336-4044, (1) 336-4076

Opening hours:

The Palace of Wonders: Mon-Sun 10-17, Sat-Sun 10-18
The exhibition has closed for visitors.
2016.01.15.
-
2016.03.15.
Museum tickets, service costs:
Ticket for adults

1400 HUF

Group ticket for adults

(min. 4 people)

1250 HUF

Group ticket for students

900 HUF

/ capita

Ticket for children

1100 HUF

Ticket for pensioners

1100 HUF

Ticket for families

(max. 6 people)

3900 HUF

/ family
Discover it! Learn more about it! Experience it!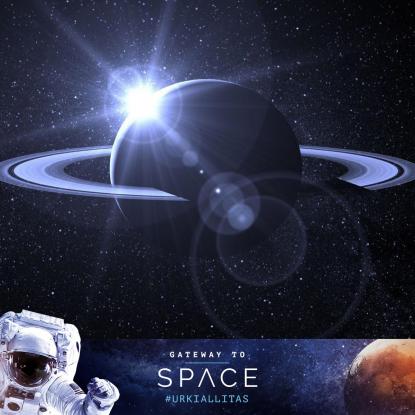 The exciting story of space travel is just waiting for you to discover. In Hall B at Millenáris now you may learn up close the items and tools that were of paramount importance in the galactic adventures for mankind. Even more, at the end of the exhibition you also find out what kind of astronaut you would turn out to be. With this interactive exhibition you can set out on the greatest adventure of your life, thanks to NASA's Space and Rocket Centre.
The breathtaking story of space travel for the first time in Budapest!
The interactive exhibition located on 3000 m┬▓ you may acquire the complete story of interstellar adventures of mankind and also today's interesting discoveries: from the early dreamers who first built their own rockets through the tumultuous XX. century, with a focus on competition for space landing on the Moon, all the way up to map the boundary of the solar system. Moreover, you can learn about the promising future of space exploration.
Space is just around the corner
Take a look up close, feel the impressive collection of hundreds of pieces of the US Space and Rocket Centre. For example, spacesuit used in NASA missions and collected moon rocks, and the original moon buggy, as well as rockets and space capsules replicas. In fact much more is awaiting you that tell stories about how the impossible has become possible, and how space travel has grown steadily ever since. In addition throughout the exhibition you can experience the amazing lives of astronauts when you enter into the cockpit of a spaceship or space station MIR. All these things will make the children and adults the Gateway to Space at once fascinating, while also educational.
Become an Astronaut!
All those who used to fantasize about becoming astronauts will now test their skills in our training camp. How do you stand the force of gravity? You can perform a mission on the space station? Can you pilot a spaceship? Now you can find out!
Are you ready for the adventure? Then, head to the Gateway to Space!