The exhibition has closed for visitors.
2000.10.01.
-
2015.10.01.
The majority of paintings, sculptures, graphics are by Hungarian artists. József Rippl-Rónai, Vilmos Aba-Novák, Pál Molnár C., János Andrássy Kurta are 'classic modern' artists of the 20th century. Giants of constructivism, Bauhaus feature prominently in the collection. Lajos Kassák"s four picture architectural images are on display together with graphics and photos by the internationally acclaimed Moholy-Nagy László. The name István Beöthy was hardly known in our country for a long time, although in Western Europe he was known as significant sculptor and art theorist. At present, the majority of works on display in Hungary is at the László Károly Collection in Veszprém.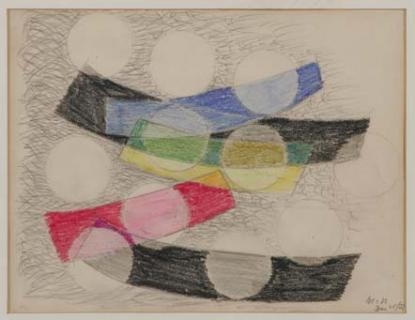 Two works by Viktor Vasarely are featured in the material. Those kinetic works that are similar to Op Art that he represents are featured among the works b foreign artists at the László Károly Collection. They shed light, flash, rotate: these qualities in their time, in the sixties, were considered special. Therefore the artists who created them can be rightly called the pioneers of contemporary electronic art.
The László Károly Collection presents an exciting exhibition that was reconstructed by relocating the works and giving them a different emphasis. They provide a colourful still shot of the fine art of the 20th century.