Municipal Museum of Art - Radnai Collection
- Győr
Address:

9021, Győr Király u. 17.

Phone number:

(96) 322-695, (20) 532-2644

Opening hours:

Temporarily closed.
Museum tickets, service costs:
| | | |
| --- | --- | --- |
| Individual ticket for adults | 800 HUF | |
| Individual ticket for students | 400 HUF | |
| Individual ticket for pensioners | 400 HUF | |
| Ticket for families | 1800 HUF | / family |
| Individual combined ticket | 2500 HUF | / 3 days |
| Guide | 3000 HUF | |
| Guide | 6000 HUF | |
The acquisition of the private collection of Dr. Radnai Béla and the design of the exhibition ward where it is shown, the Esterházy Palace, was the work of the Mayor Kolozsváry Ernő (1990-1994. He himself was a collector of artworks. The Mayor Balogh József fulfilled the work of his predecessor with opening the exhibition on 2, December 2005.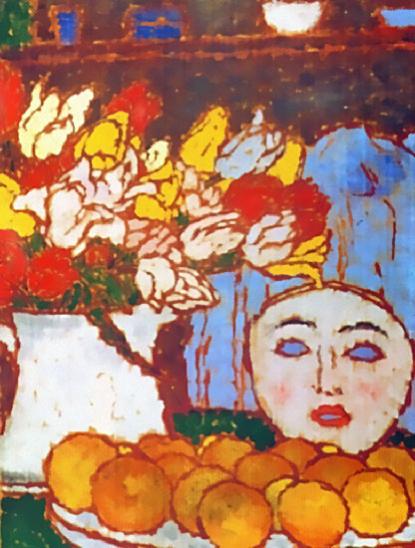 Besides many classic works of modern Hungarian art, we also show works born in the first half of the 20th century.
Dr. Radnai Béla met some excellent representatives of Hungarian fine art of the period between the two world wars through Medgyessy Ferenc and a few members of the Gresham Circle, as well as some collectors related to them. He began buying their works from the 20's and continued until his death. Thus, it contains half a century of Hungarian art.
The wonderful masked still life of Rippl-Rónai József, Bernáth Aurél's Self Portrait and another painting titled Autumn, Derkovits Gyula' Candy Vendor, the Family and the Bulgarian Horticulture, Egry József's landscapes of Badacsony, Szőnyi István's paintings with meditative atmosphere, vagy Nagy István's works From my Székely Home. He also bough the statues of Ferenczy Béni, Medgyessy Ferenc, Kerényi Jenő, Pátzay Pál, Borsos Miklós and Vilt Tibor.
His incomparably rich collection also includes some drawings by some of the above-mentioned artists and some others like Mednyánszky László, Rippl-Rónai Kersnstok Károly, Uitz Béla, Kmetty János, Bornemisza Géza, Dési Huber István, Elekfy Jenő, Márffy Jenő and the young Szalay Lajos.
museum hours