Katona József Museum "Cifrapalota" Exhibition Place
- Kecskemét
Museum tickets, service costs:
| | | |
| --- | --- | --- |
| Program ticket | 450 HUF | |
| Guide | 1000 HUF | |
| Wedding photographs | 5000 HUF | |
The main line of the exhibition is the chronology of museum history, thus the visitors may see the objects of archeology, ethnography, history and numismatics according to this.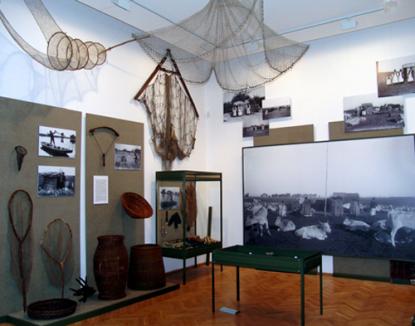 Among the objects of archeology, the visitors may see the Urn Cemetery excavated in Vatya by Kada Elek, The Avar Cemetery of Gátér, the findings at the Sarmata Settlement in Kecskemét-máriaváros and the objects from the time of the Original Settlement found in Dunavecse-fehéregyház. Of the findings of Szabó Kálmán's in Tiszaug we show Sarmatian and Avar jewelry and ornamentations.
The Earth Fortress of Alpár represents the excavations of the past years from the Bronze Age, the Sarmatian settlements and cemeteries around Kecskemét. The findings of the rich Avar cemeteries are shown in a separate showcase.
The ethnographic collection includes the pieces collected by Madarassy László around Kecskemét, the pieces collected by Szabó Kálmán. We also show the results of the discoveries of the near past.
We show vernacular and civic kitchens, viniculture, farming, fishing, the life of shepherds in pictures and objects as well. We present the vernacular clothing of the Area between the Rivers Danube and Tisza as well as beautiful ceramics.
The oldest collections are linked to two topics. One titled 'History, Memory, Cult' shows objects from the history of the town, documents and objects representing cultural life at the turn of the last century. The exhibition 'The Cult of Rákóczi and Kossuth' shows the cult surrounding documents and objects from WWI and WWII.
The compilation titled 'From the Objects of Life Style' include products made in Kecskemét, objects used on holidays and weekdays, cloths and pictures taken by photographers of the town.