Ópusztaszer National Historic Memorial Park
- Ópusztaszer
Address:

6767, Ópusztaszer Szoborkert 68.

Phone number:

(62) 275-133 /103, (62) 275-133 /104

Opening hours:

Temporarily closed.
The ten pavilions of the tempoaray exhibition of the temple of forest and nature is opposite to the ecomenic chapel with two towers made of planks of pine. Its silence gives an opportunity to the guests to meditate or to pray.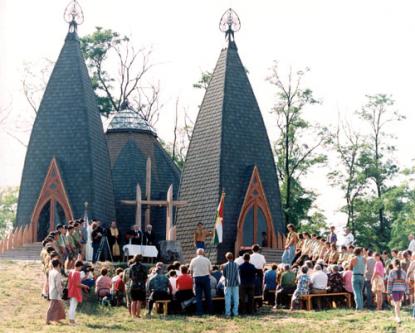 Its interior was designed by Ildikó Csete textile artist and the wood carvings of István Nagy ornaments it.