Ópusztaszer National Historic Memorial Park
- Ópusztaszer
Address:

6767, Ópusztaszer Szoborkert 68.

Phone number:

(62) 275-133 /103, (62) 275-133 /104

Opening hours:

01.04-30-10.: Tue-Sun 10-18

01.11-30.03.: Tue-Sun 10-16 (Skanzen, external exhibiton closed)

The current fare for those interested informed about the institution's website: www.opusztaszer.hu
The local railways enmeshed the area of the Great Plane in 1890 but there was non in the area between Tisza and the Danube. To fill this deficiency the minister of transport initiated the building of roads in 1893. Three roads were built. One of them was the 301 kms long road of Baja-Félegyháza-Csongrád- Békéscsaba-Erdőhegy.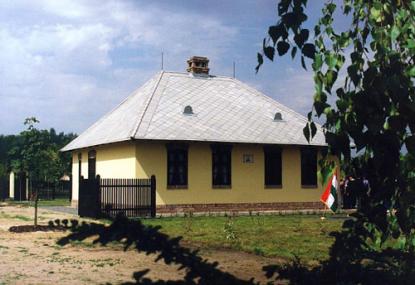 Contractors and national offices built the road. The top was macadam, its width was 5 meters in the towns, 4.5 in the outskirts. It was 25sms thick. Houses were built to maintain the roads along the road at certain distances. These were mainly twin houses; usually two families lived in them.
The visitors may see these houses. One of the flats is furnished traditionally. In the other flat an exhibition is set to show the engineering, maintenance, construction of the roads and the tools used to do these works.