Aurél Bernáth Gallery
- Marcali
Address:

8700, Marcali Kossuth Lajos utca 25.

Phone number:

(85) 510-448

Opening hours:

Mon-Wed 9-13, Thu-Fri 14-18
Aurél Bernáth (Marcali, 13th November 1895 - Budapest, 13th March 1982) obtained his first artistic urges through Ödön Rippl Rónai, younger brother of József Rippl-Rónai. As a beginner he received training from István Réti and János Thorma at the Nagybányan Art Compound.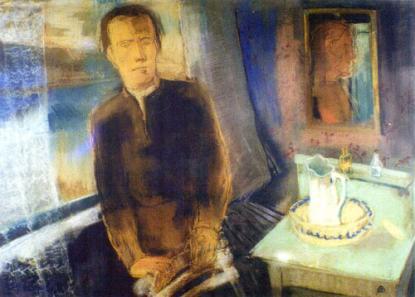 He traveled all over Europa: he lived in Vienna (1921-26) and later in Berlin.
In 1926 he got married and moved to Pöstyén, then to Budapest with his phisician wife. Two years later his exhibition was opened in the Ernst Museum, which was a great success.
Aurél Bernáth was also working as a writer and educator: since 1945 he had been teaching at the Hungarian Fine Art Academy. Between 1948 and 1949 he was working as the editor of the periodical called Magyar Művészet. His achievement in the field of criticism and literature is also of great importance. (His literary works are: Writings about arts 1947., That is how we lived in Pannonia 1956, Pannonia 1960., Around the Múzsa 1962., In the court of the Múzsa 1967., About stork, Helga and Death 1971., Small flowers 1974., Notes around midnight, Notes of a painter 1978.)
Exhibitions of his works were arranged in a number of Hungarian and foreign towns: Ernst Museum (1930, 1932, 1939, 1942, 1956), Venice, Berlinben (1931), Prague (1957), London (1962), Marcali (1976), Tihany (1977), Miskolc (1979) and the capital. In 1972 he had an exhibition in the Historical Museum of Budapest. Prior to his death, in 1980, the Somogy Gallery arranged an exhibition of his works.
He was awarded the Kossuth-prize (1948, 1970), the Munkácsy-prize (1980), the excellent artist prize (1964), the golden medal if the Brussels world exhibition (1958), etc.