Address:

7030, Paks Deák F. u. 2.

Phone number:

(75) 830-373, (75) 830-374

Opening hours:

Winter: Tue 10-16, Wed-Sun 10-17

Summer: Tue 10-16, Wed-Sun 10-18
Museum tickets, service costs:
Ticket for adults

100 HUF

Ticket for students

50 HUF

Ticket for pensioners

50 HUF

Ticket for families

(2 adults + 2 children)

200 HUF

/ family

Guide

1000 HUF
The visitors may learn of the history of Paks and its surrounding area from the ancient times until the turn of the 19th century.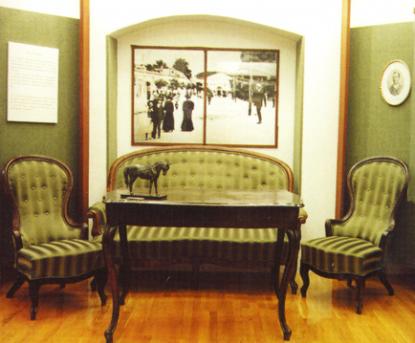 The first ward holds material found around the settlement taking us back to the ancient times until the appearance of the Celtics. The next ward presents the findings of the excavation at Paks-Dunakömlőd Bottyán-Mound performed from 1969. The material presents the history of the Pannonia Lussonium soldier camp.
The history of Paks of the Middle Ages is inseparable from the Paksy family who brought land at the area. The name Paks is originated from the name of the family. Besides their family tree and their coat of arms, we exhibited several objects from that period.
At the time of the Turkish reign a significant route of soldiers passed by the settlement. Most of the architectural memorial of that period perished without a trace, thus only a few documents and objects signify the Turkish reign of 150 years.
At the time of the Rákóczi War of Independence, the General János Bottyán raised its short-lived plank castle at the location of the Roman camp.
From the beginning of the 18th century, the development of the settlement was designated by trade and industry. The objects of the industrial associations that took over the role of guilds, the objects of religion, fishing, and wind mills that also played an important role in the development of Paks are also shown. The material and documents in connection with the development of the town are displayed in the last ward.