Mór Wosinsky County Museum
- Szekszárd
Address:

7100, Szekszárd Szent István tér 26.

Phone number:

(74) 316-222

Opening hours:

Temporarily closed.
Museum tickets, service costs:
| | | |
| --- | --- | --- |
| Ticket for adults | 600 HUF | / capita |
| Ticket for students | 300 HUF | / capita |
| Ticket for pensioners | 300 HUF | / capita |
| Guide | 4000 HUF | |
| Photography | 1000 HUF | |
| Video | 3000 HUF | |
The exhibition opened in 1996 invites the visitors for a walk among the scenery of Szekszárd, among giant pictures, interiors, and showcases, at the turn of the century. The exhibition catches the atmosphere of the town in an era when the town was developing fast into an urbanized town but still managed to stay a small town of viniculture.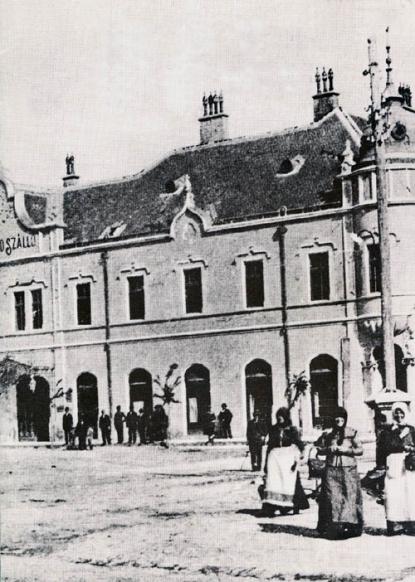 When the visitor was approaching the town from the station, he could see the building of the synagogue. The Jewish population appeared in the middle of the 19th century in larger number. Soon it played an important role in the economic life of the town. It is not an accident that at the inauguration of the church in 1897 most of the important persons of the town were present.
At the time the plot in the neighborhood, the location of the museum, was empty. Mór Wosinsky played an important role in the creation of the museum. We show the significant stages of the life of the scientist and priest on our group photographs.
Passing by the Advisory Board of Silk Manufacturing the visitor sees the buildings of the Kaszinó Bazár. The bazaars were emphatic elements of the view of the town; they are the most spectacular part of our exhibition. There are five shops in the series of bazaars: a pharmacy, a fashion shop, a grocery, jewelry, and a photo shop. The stock displayed was chosen according to contemporary advertisements.
The Garay Square was rendered its present image by erecting of the Garay statue in 1898. The hotel was built according the plans of Ödön Lechner.
Walking through the quarter of the followers of the Reformed Church, we reach the Remete Chapel among the hills. It was erected in consequence of a pest epidemic. The fair of the town is on the birthday of Mary, 8, September when pilgrims from all around the country come here. In the scene of the fair an icon, a Schwab man, a bride from Sióagárd, a gipsy woman, and a honey cake maker are pictured.
The exhibition ends with the poster reminding the visitors of the end of the 'happy period of peace' from 1914.