Géza Gorka Ceramics Museum
- Verőce
Address:

2621, Verőce Szamos utca 22.

Phone number:

(30) 717-7206

Opening hours:

01.04 - 31.10.: Fri 9-13, Sat-Sun 10-16, Mon-Thu: only on prior notice, 01.11 - 31.03: only on prior notice
Museum tickets, service costs:
| | | |
| --- | --- | --- |
| Ticket for adults | 600 HUF | |
| Ticket for students | 300 HUF | |
| Ticket for pensioners | 300 HUF | |
| Group guide | 4000 HUF | / group |
| Group guide for students | 2000 HUF | / group |
The exhibition sets a memorial to the work of Géza Gorka. Here is a number of quotations from the respectors of the master's works: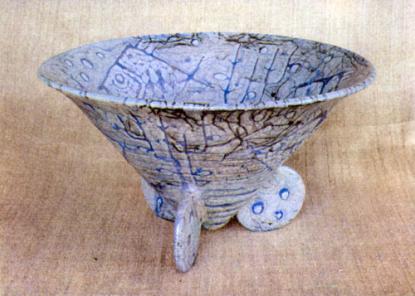 his "The clay in Gorka's hand is an instrument and material through which to express high and humanitarian thoughts. Harmony, majesty and profound humanitarian thoughts are here communicated... His art is like poetry, but not only influencing the emotions. It is also of a rational character. The individuality of the artist is seen from his works: tricky, humorous, cranky, clear, simple and demanding." (KATONA I.: 1967/12. 23.)
"He created the modern Hungarian pottery civilization. An untiring follower of experimenting methods. His world of glaze and pattern is unfailing. Ingeniously playful and at the same time stringently disciplined." (KOCZOGH Á.: 1971/12. 29.)
"The art of Géza Gorka is just as modern and Hungarian as the music of Zoltán Kodály. He learnt the potters art from the local workers, and the use of modern glaze and the secrets of burning from foreign masters."
"If literature has a Zsigmond Móricz, statuary has a Ferenc Medgyessy, the, applied art aslo has a Géza Gorka, whose lifework was accompanied by honour and respect both seen in artistic rewards and humanitarian relations.