Address:

2364, Ócsa Dr. Békési Panyik Andor u. 4-6.

Opening hours:

01.02-30.09.: Tue-Fri 9-16, Sat-Sun 9-18

Winter Time Mon-Sun 9-16
Museum tickets, service costs:
| | | |
| --- | --- | --- |
| Ticket for adults | 420 HUF | |
| Ticket for students | 180 HUF | |
| Ticket for pensioners | 180 HUF | |
| Tour guidance | 3800 HUF | / hour |
The County House is characteristic to the Great Planes. It is made up of a room, kitchen and room in a row. Its walls are made of clay, without a base. The roof is made of thatch. The 180-year-old building is under protection.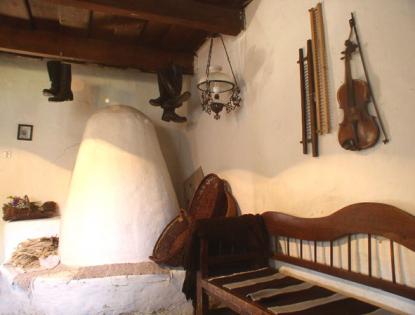 Articles, tools and furniture displayed in the house introduce the visitors to the life of people who lived in Ócsa 200 years ago.
The traditionally furnished so-called clean room also hold cloths, a laid bed and bedclothes. There is a cradle placed next to the bed. Family photos are hung on the walls. Unfortunately, the beehive oven has been taken down. Instead, we show a loom to our visitors.
The furnishing of the kitchen is also traditional. There is a cupboard, a water bench and beautiful plates shown in the kitchen. Cups and jugs are hung on the racks. Equipment of bread baking is displayed in one of the corners.
The barn is situated opposite the dwelling house. Tools and equipment related to animal husbandry are shown in the barn.
Larger farming equipment are located in the yard: ploughs, rakes, grinds etc.
In the neighbouring land, a house with two rooms called the Warming up place is located. This building is not furnished traditionally, but we used contemporary furniture and objects. The name of the building is telling. Once, workers who worked on the land warmed up in there. Nowadays, we hold artisan workshops there, but it is also used for dining. We cook on the oven and bake in the beehive oven.