Address:

5100, Jászberény Táncsics Mihály u. 5.

Phone number:

(57) 502-610

Opening hours:

01.11-31.03.: Tue-Fri 9-16, Sat-Sun 9-13

01.04-31.10.: Tue-Fri 9-17
Museum tickets, service costs:
| | | |
| --- | --- | --- |
| Ticket for adults | 300 HUF | / capita |
| Ticket for students | 150 HUF | / capita |
| Ticket for pensioners | 150 HUF | / capita |
| Guide | 2000 HUF | |
| Photography | 1000 HUF | |
| Video | 1000 HUF | |
The exhibition shows the natural beauty beside the archeological findings, the historic and ethnographic values, and the traditions of the people living in the Jászság. Part of the exhibition is the sanctum of the horn of Lehel. It is the nicest and most valuable relic of Hungary.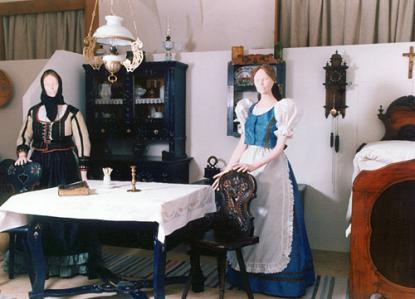 The exhibition starts with the presentation of the flora and fauna of the Jászság. The results of the researches are presented in another ward. The findings we show were unearthed by the supervision of László Selmeczi and Róbert Kertész. People occupied the areas close to the rivers Zagyva and Tarna from ancient times. Both the Hungarians and the Jász who were moved in 1241 could find a way to support themselves. The wanderings of the Jász people and their conversion into Christianity is also presented in this ward.
Under the Turkish reign, many fled but many stayed at the area. Those who stayed tried to adapt to the given circumstances. The Church of the Franciscans served as a castle. The father of the order played an important role in the lives of the Catholics at that time and later too.
The history of the Jász is richly documented in the next part of the display. Redemption is unparalleled in the Hungarian history. The disengagement from being sold created a unique form of civil service in our history. The center of the area was in Jászberény, which caused the town develop fast. The free Jász later also played a unique part in our history, for example we can mention their taking part in the revolution of 1848/49 on the side of Kossuth.
The ethnography of the Jászság is presented by a separate part. All the traditional tools of farming are shown besides the painted furniture that were shown in the house organized for the Millennium celebrations of 1896. Our exhibition remembers the famous people of the Jászság: Mrs. Déry, Mihály Székely, Lőrinc Bedekivich who created the first official map of the Jászság.