Local Historical Collection
- Hajdúdorog
Address:

4087, Hajdúdorog Jaczkovics út 5.

Phone number:

(30) 237-7360

Opening hours:

Temporarily closed.
The first room of the permanent exhibition (opened on 5th January 2001) represents the Hajdú-like character of Dorog.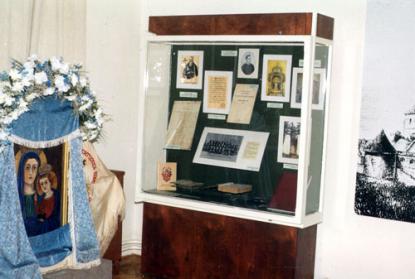 Hajdúdorog is one of the socalled "Hajdú towns". The prerogatives of the town were registered in the prerogative letter of István Bocskai (1605) The Hajdú people had not yet occupied the town, but a document (dated 1605) of György Thurzó gives evidence of the presence of the Hajdú people in the region. Ferdinand II and Lipót I later renewed and arranged the privileges of the Hajdús.
The Hajdú towns arranged an original alarming chain against the Turkish attacks. Regional documents confirm hoe the inhabitants of Dorog took their part in the Rákóczi and the 1848/49 wars faught for independence.
The glasscase representing the town administration and cultural life is also displayed here. The excellent scientist of Hajdúdorog, Demeter Görög, was born on 1st February, 1760. He was a renowned was politician, educator, editor, reporter, literary worker, chartographer, farm leader and sponsor. Visitors can see the copies of 3 different periodicals edited by him.
my In the second room we can see the church historical exhibition.
The religious state of Hajdúdorog was prominent in the whole Hungarian speaker land. Whereas the rest of the Hajdú towns were following the Calvinist faith, the people of Hajdúdorog were mostly Greek Catholics believers. That is why the most significant building of the town is the Greek Catholics Cathedral.
The exhibition demonstrates ecclesiastic relics, such as icons, old liturgical books, art works, utensils, priestly costumes, etc.
The exhibition's scenario was written by Dr. Miklós Nyakas. Arranged by: István Szabó and Gyula Szekeres. Opened by: Diocesan bishop Dr. Szilárd Keresztes.