Central Museum of Mining
- Sopron
Address:

9400, Sopron Templom utca 2.

Phone number:

(99) 312-667, (99) 338-902

Opening hours:

01.04-31.10.: Tue-Sun 10-18

01.11-31.03.: Tue-Sun 10-16
Museum tickets, service costs:
Ticket for adults

700 HUF

Ticket for students

400 HUF

Ticket for pensioners

400 HUF

Audio guide

200 HUF

Audio guide

(in German)

200 HUF
The Carpathian Basin is known as an area rich in special minerals. Out of its solid mineral row materials the most known are as follows: copper, silver, ore, lead, zinc, iron ore, a bauxite, manganese, uranium, rock salt and coal.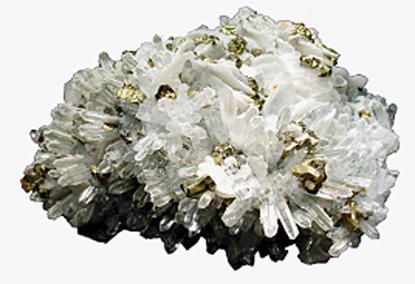 The mast famous gold ore mining was carried out in the Transylvanian Ore Mountain, in the so-called gold square (Zalatna, Verespatak); These settlements had been cultivated as early as in the Roman era. The richest silver ore plants had been cultivated in the Hungarian Ore Mountain, centred in Selmecbánya. The Thurzó-Fugger enterprise cultivated with great success the ore mines of the Gömör-Szepes Ore mountain and the "ore mines" of Zólyom county (Besztercebánya, Szomolnok, Úrvölgy).
By the end of the 19th century the iron ore mining became a determining factor of economy in Hungary. The most significant mines were situated in the Gömör-Szepesi Ore Mountain in the Hunyad-county iron ore line and the Krasso-Szörény ore mountain.
After the Trianon treaty Hungary lost its ore regions in the Carpathians, together with all of the most significant mines. After the world war, bauxite, uranium and manganese mining became more and more significant.
The rock salt plants of teh Carpathian mountains, the so-called sea rock salt plants were brought about in the closed sea bays, through the natural evaporation of the salty sea water (NaCl 2, 7%).
The first coal plant of the Carpatian Basin was opened in 1735 - in Brennberg connected to Sopron. The wall painting in the main wall of the exhibition hall recalls the mine opening and the other two main events of Hungarian mining. 1: In 1627 in Selmecbánya gun powder was used for mining purposes, and 2: in 1735 in Selmecbánya the first miner officer training school was opened.
The exhibited material is a collection from the Hungarian Nature Science Museum, the Hungarian Geodesy Institute, the Ore and Gold Mining Museum and the Central Mining Museum.