Applied Art Museum of the Glassworks in Bükk
- Bükkszentkereszt
Address:

3557, Bükkszentkereszt Őz u. 2.

Phone number:

(46) 390-120

Opening hours:

Wed-Sun 11:30-15
Museum tickets, service costs:
| | | |
| --- | --- | --- |
| Ticket for adults | 200 HUF | |
| Group ticket for adults | 150 HUF | |
| Ticket for students | 100 HUF | |
| Ticket for pensioners | 100 HUF | |
| Ticket for families | 600 HUF | / family |
The first of the demonstrated settlements was established in 1712 by Czech, Slovak, Polish and German glass manufacturing families. The village was named Óhuta. (Celts had also been living here, and left behind plenty of archaelogical relics.) The name of the village ws altered in 1940 to Bükkszentlászló (the church was consecrated to St. László).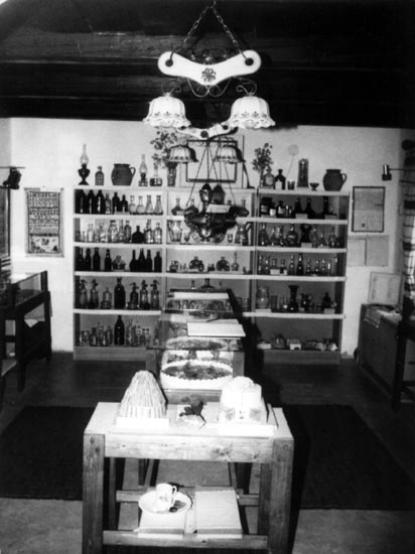 The second village was formed in 1755, in an area very rich in raw materials. This is now called as Újhuta. The Czech and Polish families enhanced the development of the village which had 270 tenants by 1770. The foundry became the second biggest industrial manufactory of the Bükk. Its amazing climate made it famous throughtout Europe. It has 380 private and 40 company holiday resorts. Its medicinal air is known beyond our borders.
The village changed its name to Bükkszentkeresztnek in 1940.
The third foundry was established in 1790 in Répáshuta. The foundry had been the property of the bishopric of Eger. In 1760 Slovakian wood-cutters were settled here. They had transported the wood and charcoal into the iron melter of Ómassa. The foundry was functioning till 1831, then in 1834 it was transferred to the Gyertyánvölgy.