Address:

1223, Budapest Balatoni út - Szabadkai utca sarok

Phone number:

(1) 424-7500

Opening hours:

Mon-Sun 10-sunset
Museum tickets, service costs:
| | | |
| --- | --- | --- |
| Ticket for adults | 1500 HUF | |
| Ticket for students | 1200 HUF | |
| Ticket for pensioners | 1200 HUF | |
| Ticket for families | 2000 HUF | / family |
| Guide | 8000 HUF | |
This crude, monumental brick wall has all the characteristic elements of socialist realism (pillars, arches, wall spaces). It wishes to create the illusion that it is a natural successor to classical architecture, but in its own legitimate terms. The imposing facade has only one "small fault" - the building behind it is missing.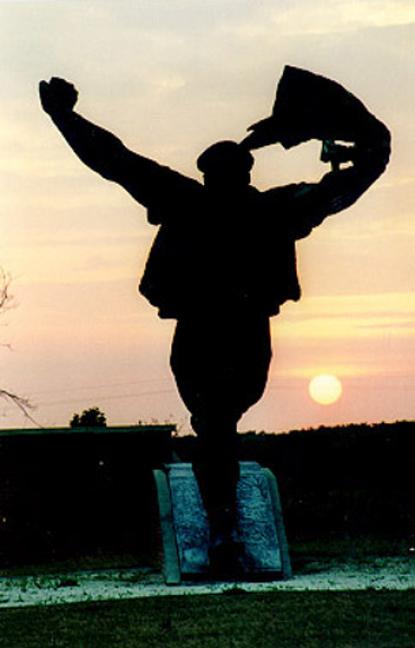 You cannot enter at the main gate. It is always shut. But then again, if you are clever, you can always find a side-entrance.
This path is as straight as an arrow: "One and indivisible." Around the path is figure eight on its side, the mathematical symbol for infinity. Whatever adventures you may have on your route, you will always return to the "true path."
The path, which has guided the visitor so far, goes past the two statues of the negotiators, which have become a symbol for "farewell", and then a few metres further, travels smack into the end wall. You can progress no further. You have to turn back. It was a dead end.