Museum Kiscell - Modern Urban History Collection
- Budapest
Address:

1037, Budapest Kiscelli utca 108.

Phone number:

(1) 250-0304, (1) 250-0304

Opening hours:

01.04-31.10.: Tue-Sun 10-18

01.11-31.03.: Tue-Sun 10-16
Museum tickets, service costs:
| | | |
| --- | --- | --- |
| Ticket for adults | 900 HUF | |
| Ticket for students | 450 HUF | |
| Group ticket for students | 350 HUF | |
| Ticket for pensioners | 450 HUF | |
| Ticket for families | 1300 HUF | / family |
| Photography | 500 HUF | |
| Video | 1500 HUF | |
Old signboards are being replaced by the fashion of the new strip-light style.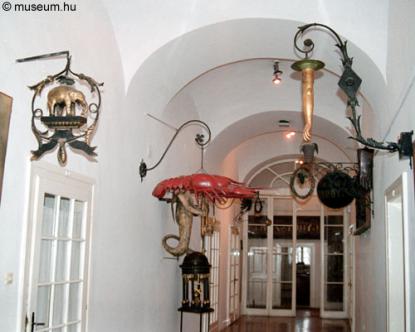 Signboards used to function as adverts. They used the logos and symbols of various societies and companies. Hungarian signboards were remained right back from the 16th centuries, but they became more widespread in our towns mostly in the 19th century.
The signs of the most significant houses were very much like the signboards. As there were no street names and house numbers in those times, it was necessary to indicate the hose in some way. Sometimes a pub or a lodge named itself after the house in which it was run. However, many a time it was impossible to work out which one was first, the name of the house or that of the business.
The Kiscell Museum has a rich collection of the signboards found in the region of Budapest. Apart from the applied arts items there were painted signboards as well, which sometimes was made by such famous artists as Miklós Barabás.