Museum Kiscell - Modern Urban History Collection
- Budapest
Address:

1037, Budapest Kiscelli utca 108.

Phone number:

(1) 250-0304, (1) 250-0304

Opening hours:

01.04-31.10.: Tue-Sun 10-18

01.11-31.03.: Tue-Sun 10-16
recommended age:
8 - 16 year
Ticket prices
| | | |
| --- | --- | --- |
| Program ticket | 6250 HUF | / group |
Museum pedagogy contact person
Tömör Miklós
(20) 452-9075
Equipment in the institute
Professionals:

museologist
Rooms:

lecture room
Leisure equipment:

accessible restroom,

cloakroom,

gift shop,

rest stop,

seat cushions
Traffic:

museum map,

parking lot
Related exhibitions
1970.01.01. 01:00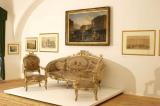 The first part of our exhibition represents the period between 1780-1873. By this time Pest, Buda and Óbuda were real great towns, centers of the country, and a patriotic civilian culture had already been formed. The relics of this period were systematicall collected by the Capital Museum.

1970.01.01. 01:00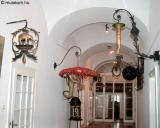 Signboards used to function as adverts. They used the logos and symbols of various societies and companies. Hungarian signboards were remained right back from the 16th centuries, but they became more widespread in our towns mostly in the 19th century.

further exhibitions