Ópusztaszer National Historic Memorial Park
- Ópusztaszer
Address:

6767, Ópusztaszer Szoborkert 68.

Phone number:

(62) 275-133 /103, (62) 275-133 /104

Opening hours:

01.04-30-10.: Tue-Sun 10-18

01.11-30.03.: Tue-Sun 10-16 (Skanzen, external exhibiton closed)

The current fare for those interested informed about the institution's website: www.opusztaszer.hu
recommended age:
10 - 18 year
Ticket prices
Program ticket

(max. 20 people)

7500 HUF

/ group
Museum pedagogy contact person
Értékesítési csoport
(62) 275-133 /201
Equipment in the institute
Professionals:

museologist
Rooms:

activity room,

lecture room
Leisure equipment:

audio guide,

buffet,

cloakroom,

gift shop,

playground,

rest stop,

restaurant nearby,

wheelchair
Traffic:

museum map,

parking lot,

vehicle inside the building
Location: Nomad Park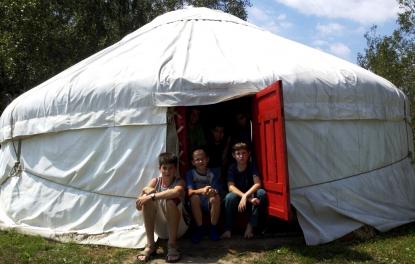 Related exhibitions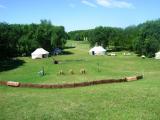 On the site beside the horse court we set out to represent the history of the races of the Euro-Asian plains, and all this through archeological relics and ethnographic parallels. Before the Hungarian settlement Huns were one of the nomadic peoples of the region, who changed their life-style in the 10-11th centuries. This change could first of all be put down to the special geographic advantages of the Carpathian Basin.

further exhibitions