Medical Historical Exhibition
- Kecskemét
Address:

6000, Kecskemét Kölcsey utca 3.

Phone number:

(76) 329-964, (76) 481-350

Opening hours:

Temporarily closed.
In the pharmacy unit, the visitors may learn about the equipment of making medicine, the different types of medicines and the most beautiful pieces used in the 89 pharmacies that operated in our county before the change of regime. The equipments, containers, documents represent almost all the pharmacies established long ago. However, we only show the nicest offices and furniture: the hand painted peasant baroque furniture from the Holy Trinity Pharmacy of Kecskemét made in 1746. These are surrounded by the showcases holding medicine made of plants, minerals and animals.

Permanent exhibitions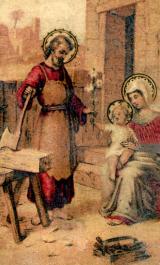 People always paid attention to their physical and psychological harmony and health throughout history. The problems of body functions were healed with medication and healing techniques while psychological health was treated with religion. In Christian Hungary, doctors and pharmacists treated patients with modern technique while the patients themselves could help a lot with their prayers and other means of religion. The names of pharmacies and symbols of Kecskemét suggest the importance of the sacred.

further exhibitions