Kiskunsag National Park - The House of Nature
- Kecskemét
Address:

6000, Kecskemét Liszt Ferenc u. 19.

Phone number:

(76) 501-596, (76) 500-068

Opening hours:

01.03-31.10.: Tue-Fri 9-16, Sat 10-14

01.11-28.02.: Mon-Fri 9-16
The visitor center of the House of Nature and the national Conservation Park of the Kiskunság promote the tourism in the preservation area, on education on nature, and learning of nature and environment.

The exhibition in the building presents the living environments of the national Conservation Park of the Kiskunság besides presenting most of the conservational areas of Hungary. Study groups and lectures await the visitors who may learn of the conditions of visiting the conservation areas, the services provided for the tourists, the programs. Purchasing maps, and publications of information on the conservation areas are also possible.

The so-called 'green library' and reading room of the Conservation Park of the Kiskunság is also located in the building.

Permanent exhibitions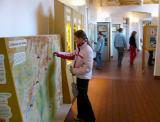 The first thematic unit begins with the poem by Faludy György 'Learn My Poem' that reflects on the devastating vision on environment pollution. The pageants on the walls inform on the most important dates and contracts concerning the organization. A map shows the most important living environments of our ccontinents.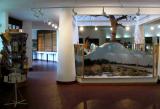 The House of Nature presents an exhibition of folk professions of the people living in the Danube-Tisza region. The visitors may learn about the mining of bath stone, the way walls were built in the homesteads, the wooden ships and the towing of ships which was one of the hardest work. It was one of the obligatory works the peasant owned the squire.

further exhibitions