Fairy Tale House
- Békéscsaba
Address:

5600, Békéscsaba Békési út 17.

Phone number:

(66) 326-370

Opening hours:

Mon-Fri 9-16

At the weekends and in the evening we are open if a program is on

The museum is closed during the holidays.
Permanent exhibitions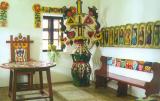 The Fairy Tale House, the dream of the talented artist, presents a unique world of fairy tales inspired by folk tales. The visitors first see a magic picture in the backyard surrounded by two houses. The small wooden statues lined up on the porch are wonderful proofs of the creative man.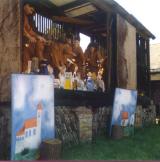 The Napsugár Drolley Group exists since 1949 in Békéscsaba. The aim of the group is the artistic education of children, the formation of an audience which appreciates and understands theatre. Most of the performances were created for children, but they some of them are for adult.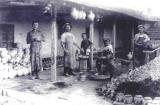 The heritage of János Ványai potter was provided for the Fairy Tale House by the Mihály Munkácsy Museum. The exhibition is based on the heritage. The studio recalls old traditions. The tools and equipments the faded disk and the peacetime clay grind are in a circle. The photographs on the walls may help follow the life in the pottery.