Palóc Ethnographical Private Collection and Doll Exhibition
- Mátrafüred
Address:

3232, Mátrafüred Pálosvörösmarti u. 2.

Phone number:

(37) 320-137, (37) 320-183

Opening hours:

Permanently
Our collection has functioned as a permanent exhibition here in Mátrafüred since 1983. Szakács Józsefné started to collect the show-prieces 50 years ago. She travelled around the area of Palóc and bought the fancy works, textiles and folk costumes one by one in the villages. She elaborated the samplers that found there and her works were prised.

Permanent exhibitions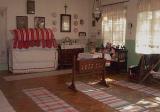 The body of the collection was put together by Mrs. Szakács Magda Mészáros fifty years ago. She bought piece after piece, sewings, home fabric and cloths while travelling through Palóc Land. She processed the rich variation of embroidery she found on home fabric which she showed at national applications. She was honoured with the title "Folk Applied Artist".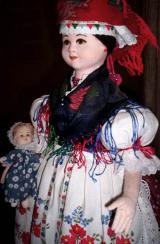 A typical feature of the Palóc region is that almost all villages own individual folk clothing. The 30 dolls dressed in folk cloths present this variegation.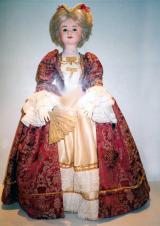 The material of the museum is shown at two separate exhibitions. In one ward we show protected folk fabric. The original folk cloths is shown on life-size figures. The cloths are from the beginning of the 1900's. We show a young bride, a bride and groom and an old woman.

further exhibitions