Disaster Central Museum
- Budapest
Address:

1105, Budapest Martinovics tér 12.

Phone number:

(1) 261-3586

Opening hours:

Temporarily closed.
Equipments of fire-fighting, drawings of fire-hoses, and remnants of big fires could already be seen by the visitors of private exhibitions in Hungary at the beginning of the 19th century. The material of the Fire-Fighting Museum, established in 1955, was recollected and organized following the adequate law of 1954, which voiced the protection of the technical reminiscences.

Permanent exhibitions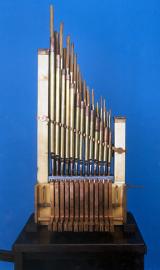 The only hydraulicon existing in the world today from the Roman age was unearthed by Lajos Nagy archaeologist in 1897-1946. South of the Aquincum Museum In Óbuda while the bases of the transformer of the Electric Co. was being digged up the workers found an antique Roman cellar with caved in ceilings. They found broken bronze pipes and the components of an organ under the ruins. They also found bronze tablets which had data saying that the instrument was given as a present to Aquincum's fire-department, which was lead by Gaius Iulius Viatorinus, in 228 AD.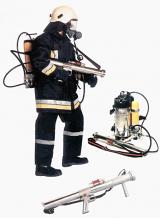 The existence of fire is older than the history of humanity. Fires in nature were extinguished by the most ancient agent: water. Throughout the history of fire-fighting several different dusts, foams, and gases served as excellent materials to distinguish fire. Still, even nowadays, and probably will be in the next millennia, most of the fires are distinguished by water. One of the equipments of extinguishing with water is the hose.

Hungarian official, jubilee, federal and several other coins and plaques beginning from the end of the 1800s are placed next to the first Hungarian fire-fighting coin. Beside the honors of the past, medals and insignia of nowadays are also presented at the exhibition.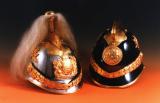 One of the most interesting part of the museum is the collection of fireman helmets of 115 pieces. The compilation shows the most important states of their development from the beginning to the newest types, from the leather wild-boar hats through the bronze helmets of the Assyrians to the metal and later the steel and the polyester helmets of our times.

further exhibitions