Lace Museum
- Kiskunhalas
Address:

6400, Kiskunhalas Kossuth utca 37/a

Phone number:

(30) 935-8499, (77) 421-797

Opening hours:

Temporarily closed.
Permanent exhibitions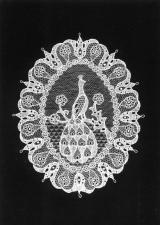 "Halas Lace", from the town of Kiskunhalas, first appeared in 1902 and has since become an important part of Hungarian folk art. One of the founders of cottage industry in Hungary was Árpád Dékáni (1861-1931). The Kiskunhalas Lace workshop is one of the very fem built at the turn of the century and still functioning today, despite frequently difficult conditions. The first designer of Halas Laces was Árpád Dékáni. However the needles behind this unique technology belonged not to Dékáni brat to Kiskunhalas-born Mária Markovits (1875-1954).