Paks Nuclear Power Plant Ltd. Information and Visitor
- Paks
Address:

7031, Paks Atomerőmű, Hrsz: 8803/17.

Phone number:

(75) 505-059

Opening hours:

Mon-Fri 8-15, Sat 9-13

research time: Tue-Wed 8-15
The collection plays a dual role. Firstly, information is given to the visitors on the peaceful use of nuclear energy by a permanent exhibition. Secondly, the remembrances of the commissioning and operation period of Paks Nuclear Power Plant and other written and objective documents are collected and displayed, which are in connection with the application of nuclear energy in Hungary.

Permanent exhibitions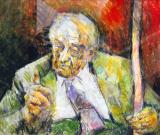 Creations prepared by the painter Előd Nagy, which present construction phases of the Paks Nuclear Power Plant, are in the Visitor's Centre of the Plant. In response to the invitation on the part of the Governmental Commissioner Benjamin Szabó, Előd Nagy first visited the construction site of the Paks Nuclear Power Plant in autumn of 1979, then, since 1981, he has a contractual relationship with the Paks NPP.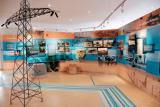 Our permanent exhibitions along with the opportunity for a visit inside the plant have largely contributed to the acceptance of the nuclear energy in Hungary. Beginning with a brief review of the local history the peaceful use of nuclear energy is presented with the help of photos and diagrams on 17 different collections of posters. The game machines placed in the area of the exhibition give tokens in return to right answers and the winner can choose among different gifts by using them.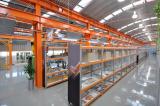 Atomic Energy Museum, which is the only one of its type in Europe, invites the visitors at the northern section of the Paks Nuclear Power Plant in a 2000 m2 impressively renovated warehouse.

further exhibitions