Ipolytarnóc Fossils Nature Protected Area
- Ipolytarnóc
The world famous area on 510 acres was declared protected in 1944. It is now the pearl of our geological legacy as it is an unparalleled quarry of prehistory demolished by a volcano 20 million years ago.

Permanent exhibitions
It begins 100 ms from the Geological Path, from next to the upper parking lot. It passes the Botos ditch, then for 4 kms it leads along the Kőszikla path, gullets, ruins of homesteads and empty stone mines. The second part involves some clamber, but it is worth.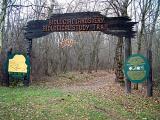 The biological walks beginning at the Geological Path to the Inn are a pleasant way to relax. The paths are 2 and 4 kms long. We don not recommend the visiting of the paths in rain.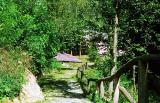 The ancient sea invites the visitors from the bottom of the Paratethys through banks of rivers and subtropical forests to the top of volcanoes on guided tours. The 800-meter-long walk is also available for disabled people and can be taken even in rain. The explanatory texts are in two languages and guided tour in English is also available.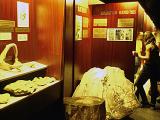 The 700-meter-long Geological Path begins at the Inn. This path invites the visitors to a unique time travel. The descriptions of milestones and stones tell about the passing of time. The path goes back to layers of seas that are 23 million years old.

further exhibitions