Budapest Museum of Fine Arts
- Budapest
Address:

1146, Budapest D├│zsa Gy├Ârgy ├║t 41.

Phone number:

(1) 469-7100

Opening hours:

Tue-Sun 10-18

every even weeks Museum+: Thu 18-22
The millenary session of the Hungarian Parliament in 1896 passed a law whereby art collections previously held in different institutions were to be unified and placed in the newly-established Museum of Fine Arts. On the basis of a competitive tender, Albert Schickendanz and F├╝l├Âp Herzog were commissioned to design and construct the building, which opened in 1906.

Permanent exhibitions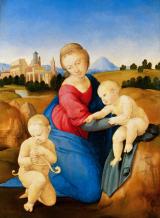 The history of the Old Gallery of the Museum of Fine Arts is closely related to the history of collecting art objects in Hungary. Its birth is the result of assembling objects for centuries since some of the ecclesiastic collections and that of lords were formed from the end of the 17th until the 18-19th centuries.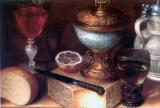 The collection presenting 150 Baroque, Rococo and Classicist paintings of Austrian and German painters moved into the newly reconstructed wing of the Museum of Fine Arts. The works of Johann Heinrich Sch├Ânfeld, Johann Liss, Salomon Adler and Johann Heinrich Roos among others belong to the Kupezky and Maulbertsch collections as well as the works of Angelika Kauffmann's works.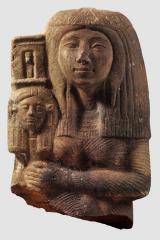 The 200th anniversary of the foundation of the Hungarian National Museum is closely related to the beginning of Hungarian Egyptology. 100 years ago the founder of Hungarian Egyptology, Mahler Ede announced the gathering of all the Egyptian objects of the private- and public collections.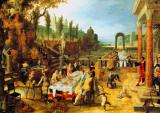 The works of well- and less known artists are displayed in the newly reconstructed wing of the museum mirroring the spiritual and stylistic connections and the relationship between family, master and student. The painting of the period can be characterized with variegation. The most significant painters of the 'heydays' is inevitably Rembrandt and painters of his circle.

further exhibitions