Kossuth Cinema Gallery
- Mohács
Address:

7700, Mohács Deák tér 3.

Phone number:

(69) 311-031, (69) 510-477

Opening hours:

Mon-Sat 10-16
The Kossuth Cinema Gallery of Mohács welcomes visitors to its exhibition of the ethnography and history of the settlement. Visitors can look at the traditonal costume of the town, and they will get to know more about the legend around the chasing out of the Turks.

Permanent exhibitions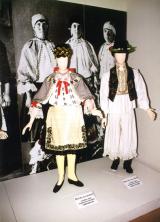 Mohács is the most Southern Hungarian town by the side of the Danube. It had been inhabited before the Hungarian conquest. After the Hungarian settlement it was known for centuries as a fishing village.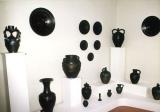 The popular pottery of Mohács had first of all become famous within Hungary because of its special black ceramics. During the 18-19th centuries black pot-makers had worked here together with the local potters, oven-makers and argillaceous smoking pipe makers. In 1718 they formed a guild organisation together, but from 1803 the black pot-makers were working in their independent guild.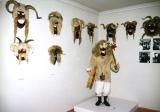 The dress used for the custom was just the same as it is today: short fur coat worn with the fury side out, straw stuffed trousers, wool stockings and sandals. The coat was joined to them by the belt or cattle cord, whereupon the cattle bell was hung. And most importantly, the sheep skin mask made an inevitable part of their dress.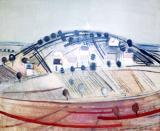 Mihály Kolbe was born on 9th August 1907, Légrád. He began to deal with fine arts in the circle of Vilmos Aba Novák and Károly Patkó. Between 1925 and 1931 he studied at the Fine Arts Academy. As a student of Oszkár Glatz he went on a study trip to Italy in 1926 and Paris in 1931. Later he moved to Mohács. In 1933 he obtained the MArcell Nemes itinerary scholarship and went to Italy for three months.

further exhibitions