Museum of the Hungarian Petroleum Industry
- Zalaegerszeg
Address:

8900, Zalaegerszeg Wlassics Gyula utca 13.

Phone number:

(92) 313-632

Opening hours:

01.04-31.05.: Tue-Sun 10-16

01.06-31.08.: Tue-Sun 10-18

01.09-31.10.: Tue-Sun 10-16
The Hungarian oil industrial Museum was established in 1969. Its purpose is to collect and processes the objects and documentations of the history of the Hungarian hydrocarbon industry. In 1993 the Vilmos Zsigmondy collection was also placed here. Since then the relics of water mining have also been exhibite din the halls.

Permanent exhibitions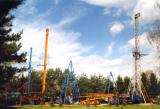 In the Southwesterly half of the open-air exhibition we can see the major devices and appliances of the Hungarian water mining.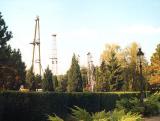 The open-air exhibition is the first established collection of the museum, which demonstrates the appliences, machines and tools used by all branches of the hydrocarbon industry. Proper drills, engines, blocks, rescue tools and safety devices used in th eoil industry are exhibited.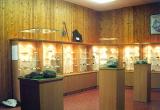 The exhibition represents minerals, fossils and oil samples descending from different parts of the worls.

further exhibitions