Hungarian Museum for Science, Technology and Transport - Chemistry Museum
- Várpalota
Address:

8100, Várpalota Thury-vár

Phone number:

(88) 575-670

Opening hours:

01.01.2011-31.07.2011.: Closed
The museum is not only unique to our country, but is the only independent chemist museum of Mid-Europe. It was established on the site of a ruined castle in Várpalota. Várpalota has a central role in the Hungarian chemical industry and is easily accessible from Budapest.

Permanent exhibitions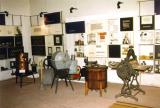 The exhibition demonstrates the history of our chemical industry between the two world wars. The first part introduces those local and foreign scientists, whose work fundamentally determined the development of chemistry and chemical industry. It delineates the new conditions made after the disunion of the Austrian-Hungarian Monarchy and the plans of Hungary made for the chemical industry development.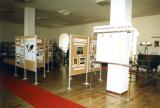 The exhibition was arranged for the 50th anniversary of the Veszpr├ęm Chemical Industry University. The exhibition represents the development of the institute established in 1949.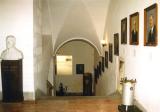 In the main stair case of the museum we can see the picture-gallery of those Hungarian scientists and industrial experts, who contributed much to the chemistry instruction and the chemical industry and science.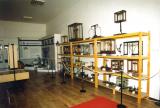 There is a Valuable balance made at the beginning of the 20th century and the socalled mercurial heft series of Károly Than. We can also see letter balances, a grain quality analizer, which latter one was used to measure the weight of a certain amount of grains. Visitors can also see drug-store heft sets, analytical and many other kinds of balances.

further exhibitions