Hungarian Museum for Science, Technology and Transport - Chemistry Museum
- Várpalota
Address:

8100, Várpalota Thury-vár

Phone number:

(88) 575-670

Opening hours:

01.01.2011-31.07.2011.: Closed
The museum is not only unique to our country, but is the only independent chemist museum of Mid-Europe. It was established on the site of a ruined castle in Várpalota. Várpalota has a central role in the Hungarian chemical industry and is easily accessible from Budapest.

Permanent exhibitions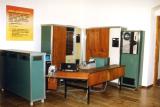 One of the most interesting objects of the exhibition is the GIER computer mostly used for the supervision of chemical processes. The Danish device was used by the Pét Nitrogen Works for the evaluation of the parameters of its Ammonia department. The computer was produced in 1966.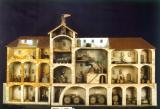 The exhibition gives a universal picture about the slow change to the modern developed and capitalized production methods. The reason for the slowness can be found in the lack of financies as well as the limitative affect of the conscious Austrian industrial policy.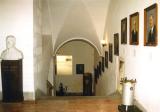 In the main stair case of the museum we can see the picture-gallery of those Hungarian scientists and industrial experts, who contributed much to the chemistry instruction and the chemical industry and science.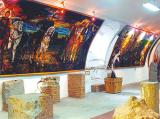 The large paintings seen in the entrance hall of the Thury castle were made for the proposal published for the millecententenary in 1996. The series were evaluated by the Fine and Applied Arts Lectorate. The paintings represent the the most important battles of the catstle (1566 and 1593), together with the building and peaceful weekdays of the castle.

further exhibitions