Hungarian Museum for Science, Technology and Transport - Chemistry Museum
- Várpalota
Address:

8100, Várpalota Thury-vár

Phone number:

(88) 575-670

Opening hours:

01.01.2011-31.07.2011.: Closed
The museum is not only unique to our country, but is the only independent chemist museum of Mid-Europe. It was established on the site of a ruined castle in Várpalota. Várpalota has a central role in the Hungarian chemical industry and is easily accessible from Budapest.

Permanent exhibitions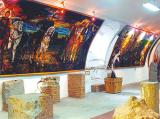 The large paintings seen in the entrance hall of the Thury castle were made for the proposal published for the millecententenary in 1996. The series were evaluated by the Fine and Applied Arts Lectorate. The paintings represent the the most important battles of the catstle (1566 and 1593), together with the building and peaceful weekdays of the castle.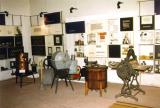 The exhibition demonstrates the history of our chemical industry between the two world wars. The first part introduces those local and foreign scientists, whose work fundamentally determined the development of chemistry and chemical industry. It delineates the new conditions made after the disunion of the Austrian-Hungarian Monarchy and the plans of Hungary made for the chemical industry development.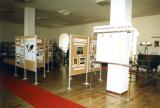 The exhibition was arranged for the 50th anniversary of the Veszpr├ęm Chemical Industry University. The exhibition represents the development of the institute established in 1949.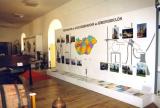 The material is placed on tho tableous. The capital and the rural chemical industry and pharmaceutical industrial enterprises are shown separately. Besides the photographs we can see company reports, company newspapers and copies of chemical industry expert reviews are exhibited.

further exhibitions