Hungarian Museum for Science, Technology and Transport - Chemistry Museum
- Várpalota
Address:

8100, Várpalota Thury-vár

Phone number:

(88) 575-670

Opening hours:

01.01.2011-31.07.2011.: Closed
The museum is not only unique to our country, but is the only independent chemist museum of Mid-Europe. It was established on the site of a ruined castle in Várpalota. Várpalota has a central role in the Hungarian chemical industry and is easily accessible from Budapest.

Permanent exhibitions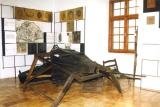 It is proven that chemical activities were carried out in the Carpathian Basin even before the Hungarian conquest. The gold-mining of the Roman Empire was continued by the descendants of the Hungarians. There was metallurgy, expoerts were experimenting with alloys and the control of refineries and the mints.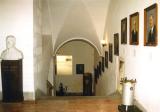 In the main stair case of the museum we can see the picture-gallery of those Hungarian scientists and industrial experts, who contributed much to the chemistry instruction and the chemical industry and science.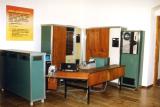 One of the most interesting objects of the exhibition is the GIER computer mostly used for the supervision of chemical processes. The Danish device was used by the P├ęt Nitrogen Works for the evaluation of the parameters of its Ammonia department. The computer was produced in 1966.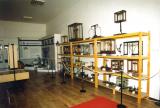 There is a Valuable balance made at the beginning of the 20th century and the socalled mercurial heft series of Károly Than. We can also see letter balances, a grain quality analizer, which latter one was used to measure the weight of a certain amount of grains. Visitors can also see drug-store heft sets, analytical and many other kinds of balances.

further exhibitions