Gizi Bajor Actor Museum
- Budapest
Address:

1124, Budapest Stromfeld Aurél út 16.

Phone number:

(1) 375-1184

Opening hours:

Temporarily closed.
Since 1962, the Gizi Bajor Actors' Museum, which belongs to the Hungarian Theatre Museum and Institute, has been a unique site for the memory of the Hungarian theatre history. The permanent exhibition, opened in 2010, on the first floor of the museum, preserves the memory of the one-time owner of the villa, Gizi Bajor, one of the biggest actresses of the Hungarian stage: her memorial room displays her personal objects, stage props, while the visitors can get to know the details of her professional and private life.

Permanent exhibitions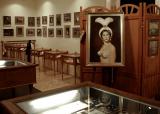 The process of the birth of a theatrical performance is demonstrated in four rooms on the fourth floor.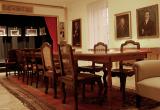 This room lets the visitors peep into the Dance-archives, the autonym collection of the OSZMI. The exhibition introduces the representatives of the motion art from Valéria Dienes and Olga Szentpál to Mária Mirovszki, the representatives of our ballet from the 1880s to nowadays (Anna Pallai, Imre Eck), and the exceptional representatives of the Hungarian Dance Art (Iván Szabó, Miklós Rábai, László Vásárhelyi) after 1945.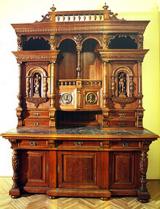 The first room of the second floor introduces the visitors to the stars: Lujza Blaha, Sári Fedák, Hanna Honthy, the Latabárs, János Sárdi, and Róbert Rátonyi, and the composers: Jenő Huszka, Imre Kálmán, Ferenc Lehár of the most popular gender. It also introduces the theatre itself to the guests.

further exhibitions