Dezső Laczkó Museum
- Veszprém
Address:

8200, Veszprém Török Ignác u. 7.

Phone number:

(88) 788-191, (88) 426-081

Opening hours:

Temporarily closed.
On 24 May 1925, the 100 year-old county museum opened the doors of the "palace of culture," built to the plans of István Medgyaszay, to a public interested in historical treasures. In the permanent exhibition Millennia of the Bakony and the Balaton Uplands, visitors are shown the ancient history of the county, through the treasures of various archaeological ages.

Permanent exhibitions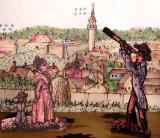 Fossils, several-hundred-year old antique books, first print literature and scientific works from the 18-19th century are lined up on the shelves of the Knowledge Store.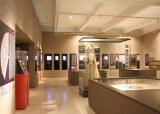 What is a museum? It is an issue often discussed. For some, it is a "place to remember", where the objects are taken to store memories, in other words so we do not have to bother remembering. However, this way we also break the objects away from their individual environment and from the past the object had represented before.

further exhibitions