Pungor Zoltán Museum
- Csempeszkopács
Address:

9764, Csempeszkopács Hunyadi János utca 22.

Phone number:

(94) 579-028

Opening hours:

K-Szo 14-17, Sun: on prior notice
Bertalan Csempeszházi Balogh built the Renaissance-Baroque castle, the location of the museum, in the last quarter of the 16th century. The castle was rebuilt at the end of the 17th century: the south wing was taken down, a staircase was raised, and the ceiling was changed to make it possible to occupy the building.

The castle was pawned and the owners took it back only at the end of the 18th century. The descendants of Ádám Balogh retained it in the first part of the 19th century. Later the Sarlay family obtained it through marriage.

The museum opened in the building from the 16th century in 1975 after years of professional work. The material was collected in Csempeszkopács and the surrounding settlements, like Vasszécseny, Nemeskolta, Meggyeskovácsi is mostly of interest in ethnography and the history of industry.

The building was declared a national monument in 1985.

The exhibitions are held in six wards, on the corridors and in the attic. The visitors may learn of the lifestyle of the small villages of the 19-20th century.

The architecture of Csempeszkopács going back a thousand years can be studied at our permanent exhibition, which was created in honor of the millennium.

Permanent exhibitions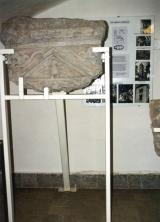 The permanent exhibition (opened in September, 2000) represents the Roman age church of Csempeszkopács, the Balogh-Sarlay renaissance-baroque court, the 17-19th century parish and the porched houses built at the turn of the 19th and 20th centuries.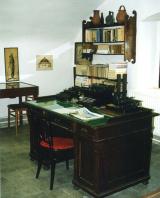 Visitors can see a rich material about the documentations and the objective relics from the past history of Kopács and Csempesz.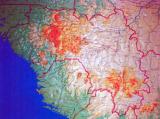 He attended the Primary School in Olad and the Civic Schhollater called School of Commerce in Szombathely. He was a notary, and later he received a diploma of counting. In 1942, he enrolled the József Nádor Technical University majoring in agriculture, but he also took on geology. He fought in the war in 1942-43. After the war, he was an assistant teacher, and then he started to work in the institution of Geology. He married a girl from Zala, Anna Horváth in 1945. They had two children, Katalin was born in 1946, Károly in 1947.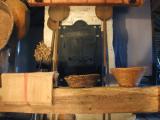 The exhibition presents the lifestyle and the objects used by the vernacular people of the villages. We show the so-called 'stolen' house with porch both on plan and photos. There are only three of these kind of houses in Csempeszkopács.

further exhibitions